Construction tolerance guide
07/07/15 06:33
A great guide to the acceptable levels of building standards and tolerances for clients, builders and designers to reference. As sourced from the Queensland Building and Construction Commission.

This Guide has been compiled in response to community and industry concerns that identified a need to collate general building standards and tolerances into one, easy to read document. The tolerances and standards identified in this publication have not been created by the authors but have been sourced and collated from existing legislative provisions, the National Construction Code, Australian Standards, manufacturers installation requirements and other recognised industry standards in Queensland (e.g. Timber Queensland Technical Data Sheets).
It is hoped that the publication will provide an impartial, quick and easy first reference for clients and contractors in relation to applicable standards and tolerances in Queensland thereby, reducing the likelihood of disputation in relation to such standards and tolerances.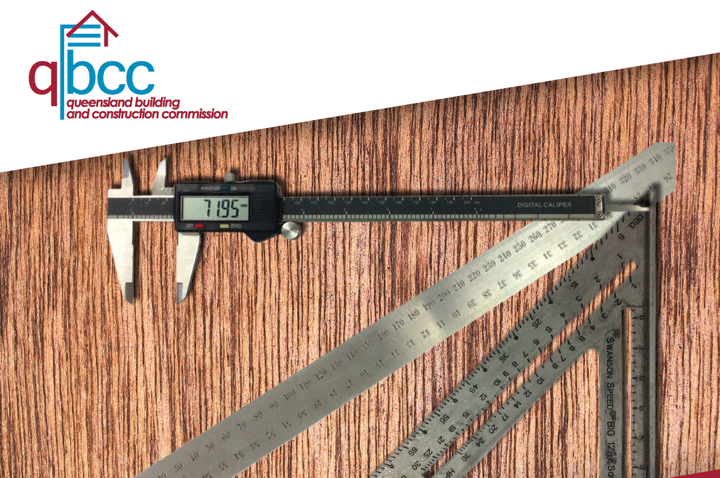 http://www.qbcc.qld.gov.au/sites/default/files/Standards_and_Tolerances_Guide_0.pdf

Source : Queensland Building and Construction Commission.
Scroll