Roca launches its first products as BIM objects
10/03/15 08:26
Roca launches its first products as BIM objects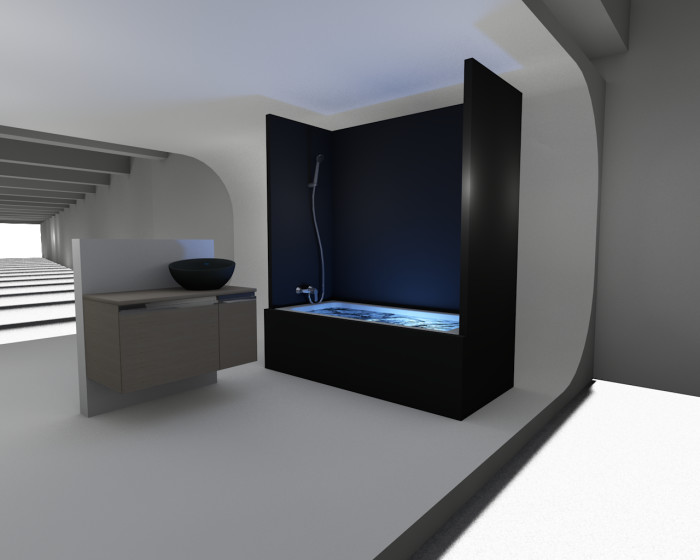 There are now more than 50 products available in this first phase release

By the end of 2015, the first part of the catalogue will be available on the BIMobject® Cloud as BIM objects

Roca, the world reference company for comprehensive bathroom products, will release their full range catalogue as BIM objects, thanks to the framework agreement with BIMobject®.
Since early 2014 Roca and BIMobject have been working with this project which will run throughout 2015 and beyond with the continued publishing on the BIMobject Cloud the full range catalogue of Roca products - more than one million of articles - as BIM objects, available and downloadable for professionals. Roca's BIM objects are available as both, Revit and ArchiCAD.
A BIM object contains information that includes all relevant data regarding properties of a specific product designed and manufactured by a company. Within the collaborative working environment of BIM technology (
Building Information Modeling),
BIM objects can be downloaded from the BIMobject Cloud to integrate into any BIM software. This cooperation is to ensure that professionals in the sector have access to the most advanced tools when creating their projects. By downloading Roca's BIM objects, planners will automatically have access to updated information. This will mean faster processes, lower risks and costs but with higher quality and a more efficient workflow.
Roca and BIMobject® signed a frame agreement last May, this reinforces the Spanish company's commitment to help the AEC sector providing the most advanced tools to improve their work.
With this launch, Roca is the first major company in the bathroom sector firmly committed to BIM objects as a format. Today, BIM technology is accelerating in use by professionals all around the world because of the power of digital BIM collaborative work environment for the development and management of projects.


"We face this project around BIM objects as a challenge and a big opportunity at the same time. An exciting challenge because it meets our goal of trying to stay one step ahead on the market and a great opportunity to learn more about key technologies that will define the future of our industry." says
Carlos Velázquez, Corporate Marketing Director Roca Group

"Today, many people will be more than happy to get all these ROCA products as BIM objects for free. It's been a fantastic learning process to work together with ROCA so far. People involved in this project inside ROCA have shown a high level of knowledge and understanding about what Information means in terms of BIM. More exciting content will come from the Roca and BIMobject partnership"
says Mario Ortega, Managing Director of BIMobject in Spain.


About Roca:

Roca is a company specialising in the design, production and marketing of products for bathroom spaces as well as ceramic floorings and wall coverings used in architecture, construction and interior design.
Roca's commercial network spreads over 135 countries supplied by its 77 production plants and 21.000 employees worldwide.
The wholly Spanish-owned group is market leader in Europe, Latin America, India and Russia. It is also a major market player in China and the rest of Asia, Africa and the Middle East. Roca is the worldwide leader in its business sector.

Source : http://www.mynewsdesk.com